To better serve our clients, Westmark has two separate divisions. The Construction Division handles new projects and tenant improvements which include remodels and upgrades. The Service Division provides scheduled emergency response for maintenance and repairs.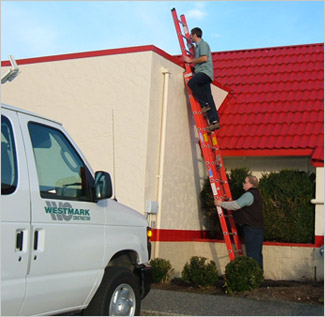 Together, both divisions offer a hands-on approach to project management to control costs, details and schedules. Our clients come back to us time and again for new projects.
Westmark tailors our services to meet Client needs on a project specific basis. Regardless of delivery method or project size, Westmark is dedicated to providing every client with consistent performance. Our services are typically one of or a combination of the following:
Project Management
General Construction
Tenant Improvement Services
Building and maintenance Services
Westmark has a standing workforce along with substantial inventory of construction equipment and supplies. Westmark has the ability to self-perform carpentry and all phases of concrete facilitating control of quality and scheduling.
Memberships and Certifications