Westmark Construction is a General Contractor based in Tacoma, WA, with more than 65 years experience in Commercial and Industrial Construction. We successfully complete approximately 900 projects yearly including:
Shell/Core New Construction

Renovations and Alterations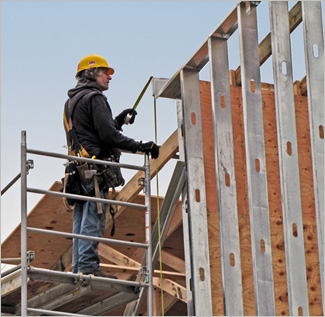 Critical Environment Work Authorization (CEWA)
Westmark manages all CEWA work efforts directly related to mission critical facilities. We have conducted CEWA procedures when working in highly sensitive locations or when performing major shutdowns of services such as main power to a branch.
Westmark has completed two LEED projects and is working towards certification:
Bank of America, Kirkland, WA received Gold LEED certification
Bank of America, Covington, WA received Silver LEED certification
Committed to quality workmanship
Quality is Westmark's hallmark and is constantly assessed and maintained throughout our projects from beginning to final walk through. One quality goal we have is a "less but not more" punch list. We attain that by solving problems through innovation, not inactivity.
We strive to achieve the highest level of quality, service, and safety, and earn our client's respect and confidence by completing projects in an efficient, timely, and effective manner. Westmark delivers superior value through our commitment to client relationships, an understanding of the ever-changing construction industry, and employment of innovative building methods and solutions.
Our quality commitment begins with hiring the most qualified and experienced project managers, general superintendents, field personnel, project administrators, and subcontractors. In addition to fielding a great team, we are proactive in continuous training, improvement, and planning which help make each project a success.
Memberships and Certifications